The Editorial Board of Transactions of Nanjing University of Aeronautics and Astronautics (TNUAA) is a team of the world's talented scholars with decades of collective experience covering fields of Aero- Sciences, Civil Aviation and other related edge topics. We are delighted to announce that we have been able to add an impressive list of four outstanding scholars to our board, Prof. Çetin Kaya Koç from University of California, Santa Barbara, Prof. Washington Yotto Ochieng from Imperial College London,Fellow of the Royal Academy of Engineering (FREng), Prof.Olekasandr Moliar from Ukraine National Engineering Institut, and Prof. Gang Feng from City University of Hong Kong. A full list of the new Editorial Board can be found on here .
July 5, the Vice Chief Editor, Prof. Jiang Bin hosted an editorial board meeting to welcome the newcomers. Twenty members, and editors of TNUAA attended this meeting.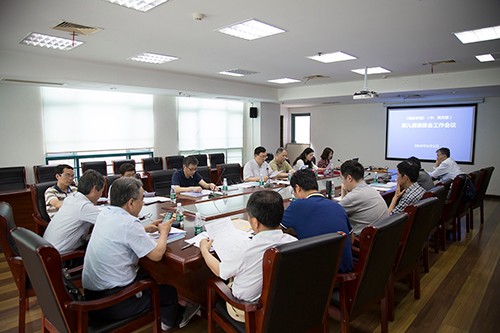 Targeting future progress, Prof. XU Xiwu, Chief Editor of TNUAA, underscored the ultimate goal TNUAA: sharing excellent works with scholars. "Our top priority is to solicit and disseminate papers with high quality. " said Prof. XU, "Our pursuit is neither a higher impact factor, nor a quick success, but a sustainable academic platform where scholars can exchange their ideas and benefits from each other. "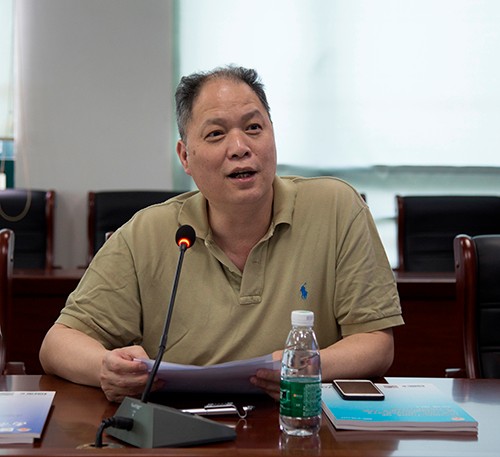 The new members extended their perspectives of future work. Prof. Çetin Kaya Koç expressed his eagerness of starting daily work as a editorial board member, and provided a few suggestions on the new website of TNUAA.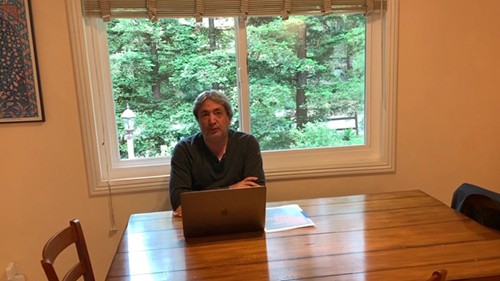 Prof. Washington Yotto Ochieng concerned elevating TNUAA's international exposure and elaborated directions that TNUAA could work on in future.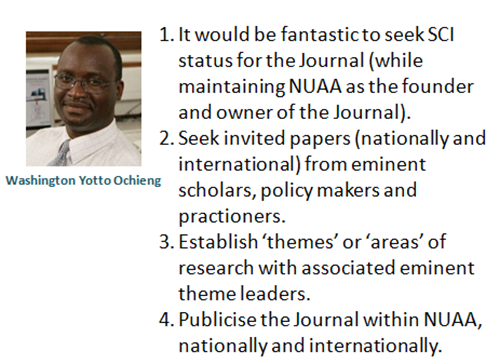 Other esteemed members, experienced at maintaining high standards of scholarly excellence in TNUAA's work, also contributed their constructive thoughts on future progress, like which topics to choose next year, how to write an intriguing "Call for Papers", and how to draw the attention of top-level authors and readers.
The meeting concluded with Prof. JIANG Bin's encouragement for new editorial members. He noted that members of editorial board are crucial in facilitating the editors' desire to upgrade TNUAA's scholarly status. " I believe our members will exert their influences in their fields and their expertise in promoting papers to further improve TNUAA's impact," he extended, "and I myself and other editors will work closely with members of editorial board. " Prof. JIANG Bin's vision on brighter future of TNUAA surely prepped the attendees. The meeting wrapped up with a roadmap of doable strategies and approaches.